Eating disorder treatment designed for lasting recovery.
Equip's virtual, evidence-based care empowers patients to beat the eating disorder and protect against relapse.
Who we help
We treat children, teens, and adults in all 50 states. Our providers are trained to treat all eating disorder diagnoses, as well as co-occurring conditions like anxiety, depression, and OCD.
What Equip treatment looked like for real patients.
All names and identifying information have been changed in accordance with privacy laws.
Why Equip is different
Equip delivers virtual, evidence-based treatment tailored to each patient. Patients are supported by a dedicated team that provides wraparound care, helping them achieve lasting recovery at home.
Multidisciplinary care team
You're supported by a multidisciplinary team that includes a therapist, dietitian, medical provider, and mentors who have made it to the other side of recovery.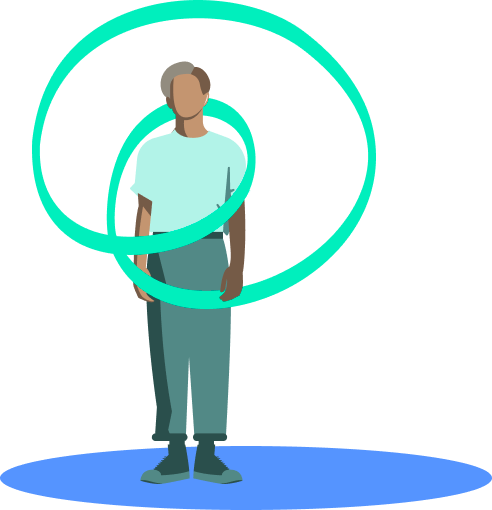 Virtual eating disorder treatment — based on evidence
We take the leading eating disorder treatment modalities—CBT-E, DBT, FBT, and more—and bring them to patients. Treatment fits into your life, not the other way around.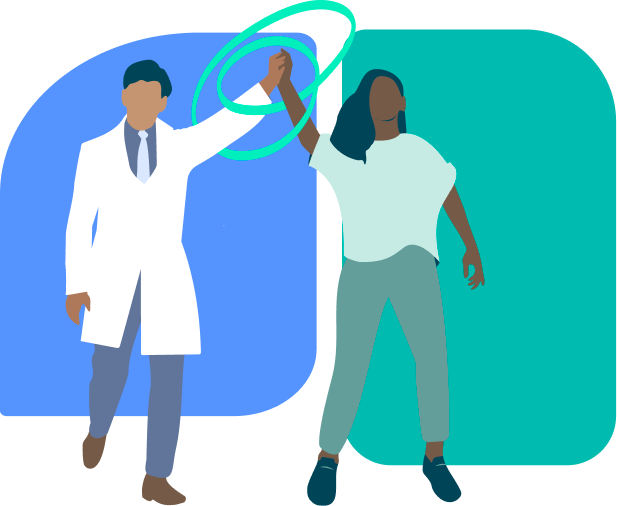 Built on clinical expertise and lived experience
Top experts in the field join forces with people who've been there (60% of our team has personal experience with an eating disorder) to deliver compassionate, data-driven care.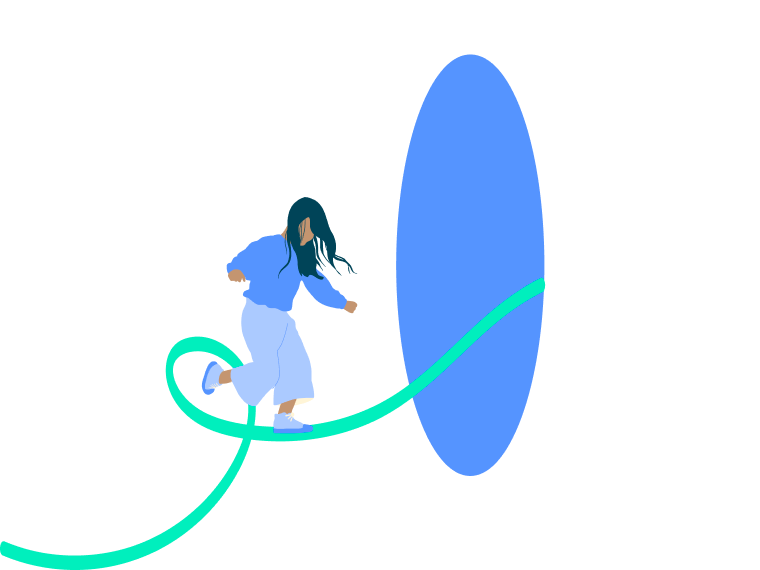 Lasting recovery
We know recovery is possible for everyone with an eating disorder. It can be hard, but it's worth it. We'll keep you on track and support your every step.
You won't uproot your life
No need to commute to appointments, coordinate schedules, or press pause on your day-to-day. Equip's virtual treatment means you can stay connected to what matters most in your life while in treatment.
You build support in the real world
True recovery doesn't happen in a vacuum. You'll learn to use recovery skills exactly where and when they're needed: at home, at school or work, with family and friends.
Designed for lasting recovery
Research shows online eating disorder treatment is just as effective as in-person care.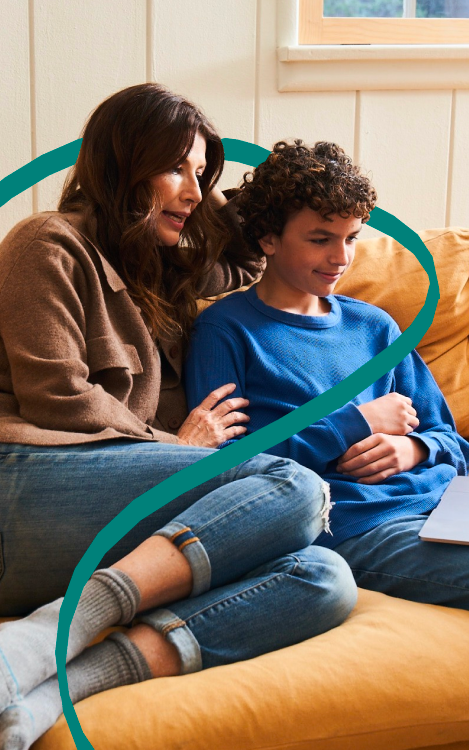 What we promise to everyone who walks through our (virtual) doors
Nothing else matters if our patients aren't getting better. We rigorously monitor outcomes and use only the leading, evidence-based treatment modalities. 92% of Equip patients are getting better.
Eating disorders don't go away when life changes, so our treatment is built to adapt. We've treated hundreds of patients through big life transitions, like going to college or moving cross-country.
Recovery is hard, and the help of loved ones is key. We bring each patient's village into the treatment process: family, chosen family, friends, mentors, colleagues. Whatever the configuration, we help every patient create a vast support network to catch them if they stumble.
Eating disorders affect every aspect of a person's life: emotional, physical, psychological, nutritional, and social. Our multidisciplinary care team addresses each of these, as well as any co-occurring diagnoses, like anxiety, OCD, or depression.
We are in-network with most insurance plans
Because treatment should be accessible.
Most eating disorder treatment isn't based on evidence.
Ours is.
8 in 10
patients see a decrease in eating disorder behaviors
3 in 4
caregivers feel more confident caring for their loved one
74%
of patients report improvements with depression or anxiety
Frequently Asked Questions
You want to be informed and confident when you make a choice about treatment. We address common questions on this page—but please reach out if you still have any concerns or questions.
We tailor treatment to each patient using a variety of evidenced-based modalities, including: FBT, CBT-E and CBT-AR, DBT, ERP, and more. We also treat co-occurring conditions like mood disorders and anxiety when the time is right. During the admissions process, we'll gather a lot of background on what behaviors are currently present, and your therapist will have an in-depth session with you to outline what your treatment plan will look like.
Research shows online eating disorder treatment is just as effective as in-person treatment. It also has many added benefits.
Virtual treatment improves a patient's ability to achieve lasting recovery and is easier on the people supporting them. Neither the patient nor their loved ones need to uproot their lives, spend time commuting to and waiting in offices, or deprioritize other responsibilities.
Our virtual model integrates family (including chosen family), friends, and other supports into treatment. This allows the patient's support network to be deeply involved in the day-to-day of treatment, giving healthy friends and family members the tools and knowledge they need to help their loved one toward recovery. Virtual treatment also lets patients develop coping skills in their real life—the only environment that truly matters for lasting recovery and relapse prevention.
Before a patient begins treatment at Equip, they are first cleared by a medical professional for medical stability. In cases where hospitalization is required, the patient can transition to Equip treatment after being discharged. This ensures it's safe for you or your loved one to begin virtual treatment.

Once you or your loved one is medically stable, there's no need for inpatient treatment. Equip treatment is appropriate for patients needing all levels of care (including residential treatment) except for those who are medically unstable. Our team educates and supports you every step of the way, empowering you to monitor weights and vitals at home as well as prepare and plate all food.
Unfortunately, it's not uncommon for doctors to have little training in eating disorders, but they can still screen for an eating disorder with the right information. Our Providers page, which you can consider sharing with your doctor, provides comprehensive information including how to do a proper workup and assess for an eating disorder.
On average, it takes about 2-3 weeks for people to finish our admissions process. Your admissions specialist will review your specific situation and coordinate your admissions date with you. 
We don't believe patients fail treatment, we believe treatment fails patients. Equip was built to meet patients and their loved ones where they are, and tailor treatment to their unique needs and life circumstances. Every aspect of Equip treatment is laser-focused on one thing: helping patients get better. If we're not making progress toward that goal, we adjust accordingly.
Rather than being married to one particular treatment approach, we pull from the leading evidence-based modalities to find the most effective path to recovery for each patient. This includes cognitive behavioral therapy for eating disorders (CBT-E), dialectical behavioral therapy (DBT), and family-based treatment (FBT), the latter of which is the approach we usually start with for young people.
But it's not the particular modalities we use that makes Equip treatment different. It's the wraparound, comprehensive care that each patient receives as they move toward recovery. Here's what that looks like:
Bringing in family (including chosen family). When life gets hard, we need our loved ones to get through it. This is especially true for eating disorders. We believe that the healthy people in a patient's life are the ones best suited to help them through recovery, and we empower and educate the people in a patient's support network to provide this support. This helps create a robust network of support in real life, bolstering recovery and protecting against relapse.
Whole-person support. Eating disorders affect every aspect of a person's life, and treatment needs to address each of those. We match each patient with a multidisciplinary care team—which includes a medical provider, a therapist, a dietitian, and mentors—who help them tackle and overcome the far-reaching impacts of the illness.
Adaptable to daily life. Equip is virtual by design, allowing patients to build up a full, vibrant life outside the eating disorder by staying connected to the things that matter most: friends, family, school, work, hobbies, and passions. It also evolves along with patients, because eating disorders don't go away when your life changes. When life stressors or big transitions come up, our treatment adapts accordingly.
Our founders created Equip's comprehensive treatment model to fill the gaps they'd seen in existing treatment. Using their combined decades of both clinical and lived experience, they designed Equip to bring the most effective components of evidence-based treatment to families in need, and added in the extra support needed to achieve lasting recovery.
While we believe that support from those around you is helpful in recovery, we don't require that you involve family or other supports. You can also start on your own, then work with your team to identify who might be a good support and determine the best way to involve them in treatment.
It makes sense that you want your loved one to be independent. But right now, they aren't—they are controlled by their eating disorder. At this point, the healthy people in their life are their best asset for recovery. That's why in the beginning, you will likely play a key part in your loved one's recovery. As they progress through treatment, they'll begin to gain freedom from their eating disorder, and can also begin to gain more independence on their recovery journey.
Our team will verify your insurance information before you start at Equip. If Equip is in-network with your insurance, you can expect your plan's copays or coinsurance. Throughout your time with Equip, our financial counselors are available to help with any questions or concerns related to your costs.  If Equip is not in-network with your insurance, we offer a private pay option. A financial counselor will work with you directly to review costs and options such as HSA/FSA eligibility.
If you're concerned your loved one may have an eating disorder, approach the conversation from a place of curiosity and compassion. Eating disorders are secretive illnesses and are often accompanied by feelings of shame. It's important to avoid accusations or any implication they may be doing something "wrong."
It's often best to begin by asking an open-ended question, like, "I've noticed that your weight is changing. Can you tell me what you're thinking/feeling?" or "It seems like you've been avoiding family dinners recently. Why do you think that is?" Don't be discouraged if your first attempt at a conversation doesn't unfold perfectly. Eating disorders work hard to protect themselves; continue to approach future conversations in the same way.

It's also important to be aware of the language you use in front of your loved one, as common phrases can unintentionally send harmful messages. This means shifting the focus away from appearance whenever possible (their appearance, your appearance, and the appearance of others), and speaking positively or neutrally about bodies when they do come up.
It also means avoiding comments about food and exercise that imply judgment and the idea of "good" and "bad" choices, like:
"Oh, I wish I could have a little of that. I have no self control around food."
"I have to go on a long run after work to make up for those cookies I ate at lunch."
"I did so much work in the yard today, I really earned this pizza."

Learn more about how to talk to a loved one with an eating disorder on our blog.
With many patients—for instance, those doing dialectical behavioral therapy (DBT) or cognitive behavioral therapy for eating disorders (CBT-E)—we do use individual therapy right away. However, for young patients who are doing family-based treatment (FBT), we wait until the time is right. Regardless of the modality we're using, restoring a patient's nutrition is always the primary focus.
When the body is malnourished, the brain is, too. This is true of all eating disorder patients. A malnourished brain doesn't think clearly or take in new information well. People who are malnourished are more likely to be depressed, anxious, and have trouble paying attention. Evidence shows that individual therapy isn't effective in the early stages of eating disorder recovery when a patient is malnourished.
Because of this, the first step in Equip treatment is to normalize eating habits, restore nutrition, and gain weight (if needed). Then, we can shift the focus to individual therapy, using evidence-based interventions like DBT, CBT-E, exposure therapy, and others. As eating disorder symptoms improve and disappear, we can also shift the focus of therapy to other conditions the patient may have, like OCD, anxiety, and depression. 
Throughout their time with Equip, patients also have access to groups and mentorship for ongoing validation, connection, and support.
We follow the American Psychiatric Association Practice Guidelines and the Society for Adolescent Health and Medicine factors to support hospitalization to determine if a patient may need to be hospitalized for medical stabilization. From the very outset, an Equip medical provider will work in conjunction with your outside primary care provider to determine medical status and coordinate hospitalization if it's needed.
If you or your loved one does need inpatient stabilization, your Equip team will continue to coordinate with outside providers throughout hospitalization. This ensures that when it's time for discharge, patients can seamlessly transition from inpatient hospitalization back into our care.
Our provider team includes trained and licensed therapists, medical providers, and dietitians, all of whom specialize in eating disorders, as well as certified mentors for both the patient and the people supporting them.
Every therapist is licensed (with licenses such as LCSW, LMFT, AMFT, and others) and has training in eating disorder treatment. Our medical providers are MDs (physicians, pediatricians, or psychiatrists), registered nurses, and nurse practitioners with training in eating disorders. Every dietitian has been licensed as an RD and has experience working with patients with eating disorders.
Our mentors are Equip employees who either have lived experience with an eating disorder (meaning they have recovered from an eating disorder themselves) or have helped a loved one recover from an eating disorder. Mentors also receive specialized mentorship training through Equip.
All Equip providers received ongoing training and supervision.
You can use this assessment to understand key signs of eating disorders. If you've seen (or are experiencing) several of the behaviors listed in the assessment, we recommend getting a professional consultation. You can reach out to your primary care physician, or schedule a consultation with Equip.
Eating disorders are sneaky and behaviors often occur in private. If you're concerned about a loved one but can't pinpoint specific behaviors, continue to pay attention and consider voicing your concerns to them in a curious, compassionate way. Learn some tips for talking to a loved one about an eating disorder.
What patients say about Equip
Heading into uncharted waters is never easy. Us dads do not always feel up to the task. The storm will still rage, but Equip will keep you off the rocks.
Father of 14-year old with anorexia
Anorexia felt like trekking through a dense jungle–overwhelming. Equip lifted the fog and handed us the map
Dad of a 12-year-old with anorexia
Equip was there for us day and night. Any time we needed help they held our hands and walked us through the darkness; all we had to do was trust their professional expertise.
Sister of a 19-year old woman with anorexia
Not only did Equip help me with the day to day treatment of my child's eating disorder, but I also felt like I was no longer alone in the fight.
Mother of a 15-year-old with anorexia
This has been the missing link on our journey. The convenience of scheduling; virtual options; complete team of providers; it is saving my daughter's life.
Mother of a 13-year-old girl with ARFID
I love the team approach that touches every aspect. Their positive approach has inspired my son to want to improve and take a lot of the initiative to do so himself.
Mother of a 18-year-old son with OSFED
Questions? We can help.
Lasting recovery starts with the first step. Our team is here to take it with you.