Does virtual eating disorder treatment really work? Here's what the experts say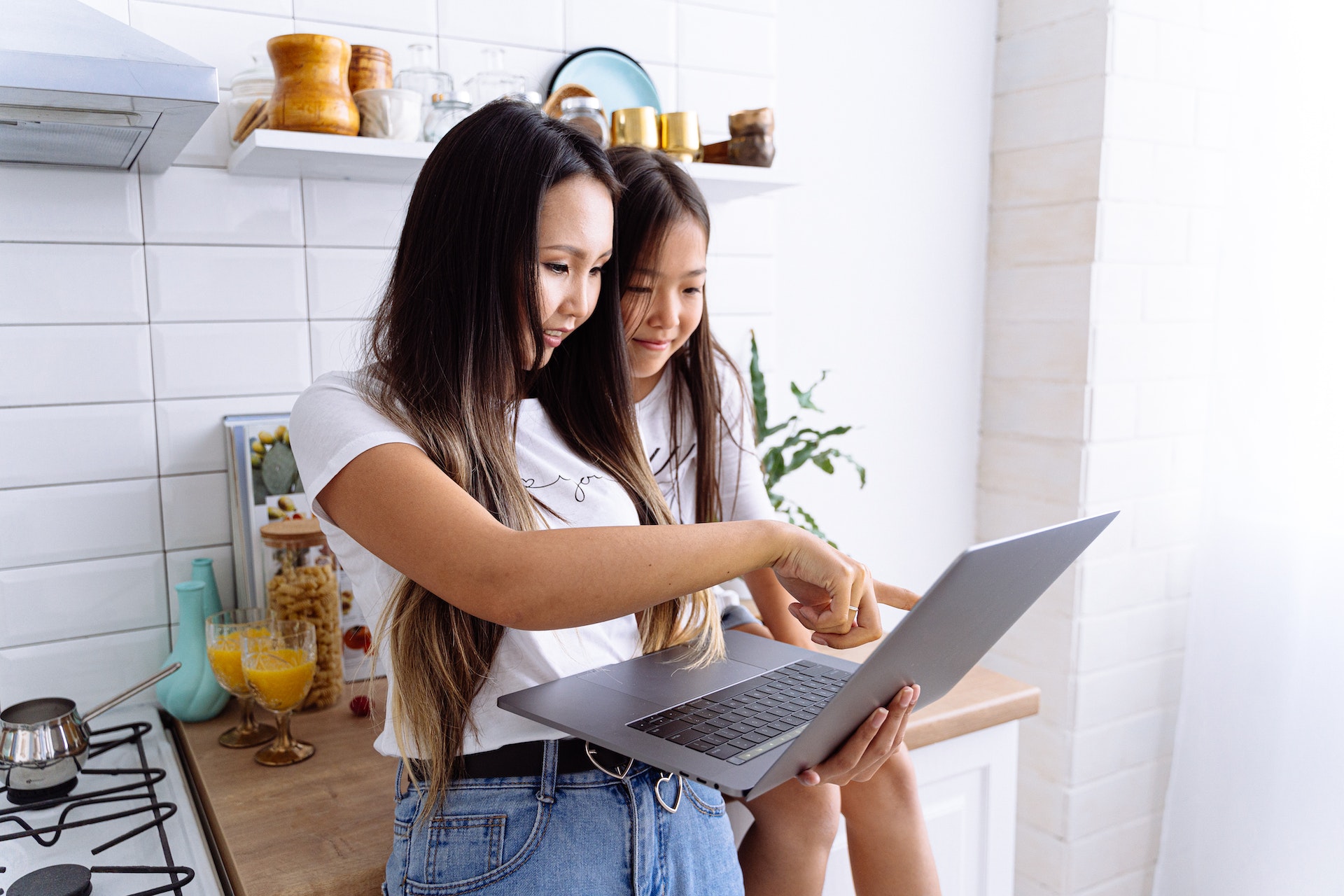 Throughout the pandemic, two key revelations about mental health became strikingly clear: 1) the rates of eating disorders over the course of quarantine, and 2) virtual eating disorder treatment .
Of course, virtual eating disorder treatment predated Covid, but the pandemic provided an unprecedented chance to test its effectiveness in the absence of in-person appointments. Those who were receiving virtual care saw that it could be just as impactful, if not more so, than traditional in-person treatment.
"Not having to leave home — or school, office, whatever — to access medical, therapeutic, and nutrition support and skill building is a game changer," says Equip's Director of Lived Experience, JD Ouellette. "No longer is a one-hour appointment actually three hours with driving included. No longer is it a logistical impossibility to get multiple family members to be able to participate in sessions at an appointed hour. No longer is it necessary to access a residential or partial hospitalization program for coordinated team care."
In a , researchers found no differences in outcomes between in-person multidisciplinary eating disorder treatment and the same team-based approach delivered virtually. Both groups had positive weight outcomes and fewer eating disorder symptoms, depression, and perfectionism at the time of discharge.
More recently, a in Eating Disorders: The Journal of Treatment & Prevention found that not only does virtual eating disorder treatment work, it works just as effectively as traditional treatment. After just 16 weeks of treatment, 80% of patients with weight restoration goals achieved their weight goals, eating disorder symptoms were reduced by half, and symptoms of depression and anxiety lessened by a third.
Based on these findings, the paper's authors concluded that virtual FBT for eating disorders "can transcend geographical and psychosocial treatment barriers, expanding access to evidence-based eating disorder treatment." That means that anyone can benefit from FBT, even in the absence of local specialists, clinics, or programs.
"The research is clear now, two and a half years into a pandemic, that virtual care is as effective as in-person care and has benefits that make it easier to access," Ouellette says. "The added bonus when we are talking about virtual care or in-person care in congregate settings is that a recovery that happens at home, and in one's life, has significant staying power over one that can only be achieved and maintained in an artificial environment."
While many people still think of in-person care as the go-to model for effective treatment, there are some . And while the pandemic certainly highlighted some of those unique upsides — continuity of care despite clinic shut-downs, flexible timing, etc. — there are even more perks to online treatment that many patients and families may not have considered were it not for the necessary switch due to COVID.
According to Ouellette and Brittany Lauro, Therapist Lead at Equip, virtual eating disorder treatment offers som key benefits that are sometimes overlooked, but can make or break a family's ability to initiate and maintain participation in evidence-based care are:
A lower time commitment as there is no need to commute to appointments
Reduction of stress related to navigating logistical challenges of accessing treatment
Ease of accessing items for specific therapy interventions (i.e. items for family meals or exposure therapies)
Ability to have multiple family members join from different locations
Access to providers experienced and trained in evidenced based modalities
Equip Peer Mentor Makailah Dowell has seen the far-reaching value of online treatment first-hand. "I believe virtual care can serve everyone," Dowel says. "It's accessible and administrable. And while I believe that virtual care has yet to reach its full potential, especially in rural communities, it not only provides convenience, but also offers with an evidence-based approach."
While every family's needs are different, Lauro offers some basic questions to consider when assessing whether virtual care could be a fit for your family:
What time and resource commitments would the sessions require from your family?
Are all members of your family able to attend the sessions? How often?
Do you have access to evidenced based care models for the particular diagnosis or issue you are seeking treatment for?
Lauro adds that one additional consideration is the location of sessions. "Ask yourself: 'Do I have a place for privacy during treatment sessions?' There are many creative answers to this like using a closet, bathroom, or sitting in a parked car."
For families still on the fence about virtual care, Ouellette suggests first considering any specific reservations about the path and then evaluating each concern one by one. "Oftentimes whatever challenges there are can be mitigated with some creative thinking and planning," she says. "Aside from deciding between virtual and in-person care, it's most important to define the treatment model you want to use and the evidence that supports its use and go from there. A lot of people click with this when I say 'residential treatment is a place not a treatment model; oncologists don't prescribe an infusion center, they prescribe a specific chemotherapy protocol that is available at infusion centers.'"

Michelle Konstantinovsky
Equip Contributing Editor
About Equip
Equip is a virtual eating disorder treatment program helping families recover from eating disorders at home. Equip's holistic, data-driven, gold-standard care program is delivered by a team of five care professionals, giving families confidence they're providing the best opportunity for progress and lasting recovery.