Equip's New Chief of Staff: Why I Left VC to Help Transform Eating Disorder Care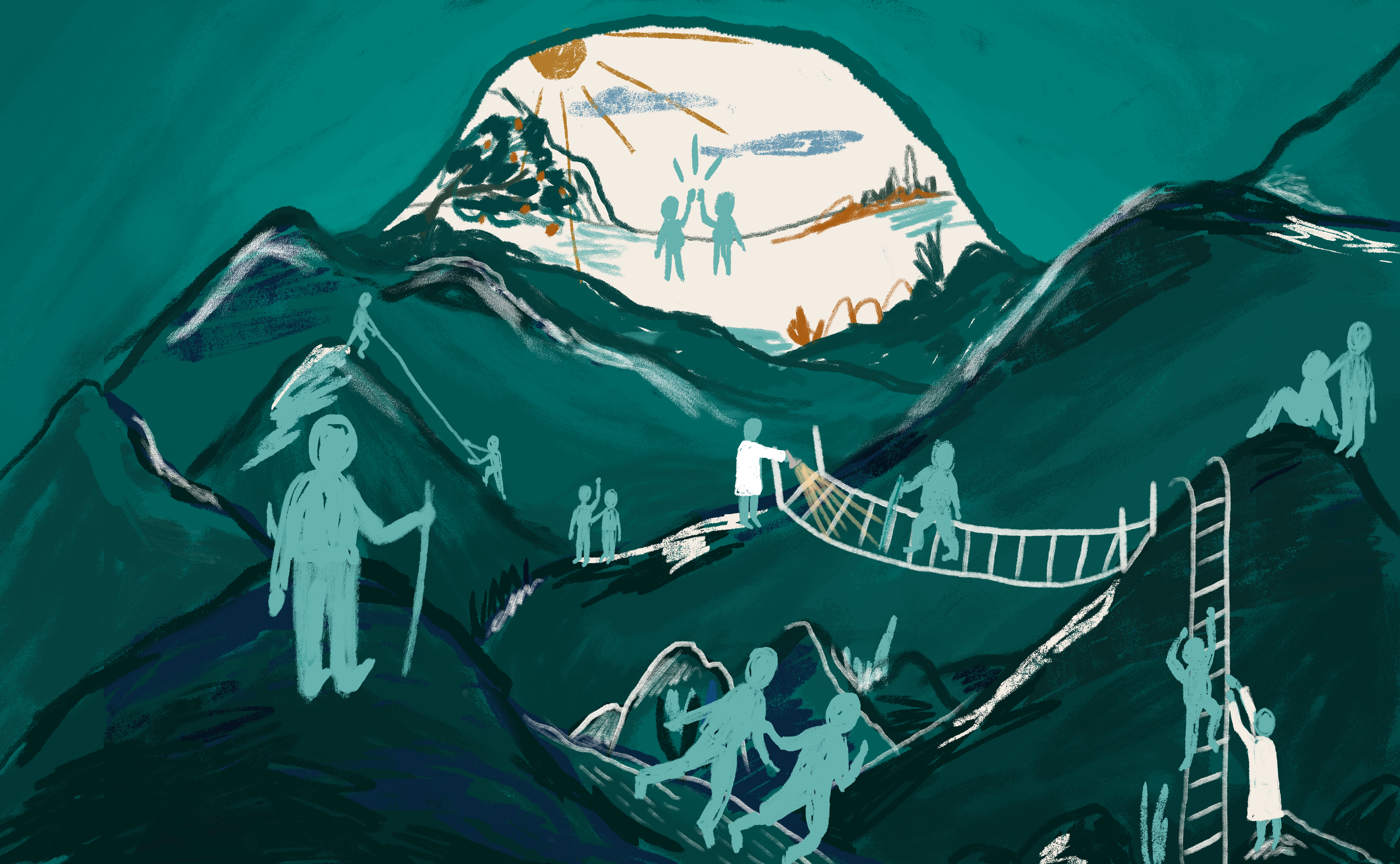 Equip's New Chief of Staff: Why I Left VC to Help Transform Eating Disorder Care
There's a story that I've told over the past decade in countless graduate school applications and job interviews. It goes something like this: "I am passionate about improving the healthcare system. I had a personal experience as a teenager that made clear just how broken and disconnected the system is. As a patient, I was forced to be the conduit of information between a multidisciplinary care team and my family, coordinate my own care as I moved between cities multiple times a year as a college student, and tell and re-tell my story and medical history with each new start, all while being sick myself." It's at this point in the story that I always stop short of sharing what the medical experience was. I had an eating disorder.
My story is not particularly unique: my eating disorder came on slowly and then all at once in the spring of my senior year of high school. My parents pieced together a care team - a doctor, a therapist, a dietitian - in Boston, repeated that in Nashville, and then repeated it again in Ithaca when I transferred schools. I was simultaneously terrified by the gravity of my medical condition and terrified to let go of my eating disorder. My parents were scared and frustrated that they couldn't be more involved in my treatment. It was disjointed, exhausting, taxing, and isolating - but I recovered.
I thought I had recovered when the doctors were satisfied with my weight gain and I was eating meals that balanced all the food groups. I knew I had recovered when I lost track of how many days in the week I had worked out or eaten out, when I cared more about the conversation I was having over the meal than the meal itself, and when I noticed that the real estate in my brain that used to be reserved for planning meals and recalling portion sizes had been taken over by to-do lists for work and learning new Excel formulas.
I heard Kristina and Erin describe their vision for Equip for the first time during a meeting with F-Prime Capital nearly a year and a half ago, and I immediately knew that the world was long overdue for Equip. I recalled how my first primary care doctor said to me: "You're lucky you haven't been sick that long and were totally healthy before – you should make a full recovery." I clung so tightly to those words – and often doubted them. Revisiting those feelings, I knew how powerful it would be to have a peer mentor who can model that recovery is possible and worth the hard work. I recalled how badly I wished my parents had been a part of my treatment so that they weren't left to their own coping mechanisms and healing while arming me with so many resources, and so that we'd have the vocabulary to talk about the eating disorder and recovery. In hearing about Equip, I recalled how the absolute best thing for my recovery had been the steady takeover of non-food and non-health activities, events, and thoughts – slowly restoring energy back to the life I was living because I had never been removed from it.
I was lucky that my treatment worked, and it is such a privilege to be part of a team building a world where every person with an eating disorder has access to the treatment that we know works, that makes a very tough journey as bearable as possible, and that focuses on making the patient and family whole. I am thrilled to be joining the Equip team as Chief of Staff to help transform eating disorder care.

Brooke Hammer
VP, Strategy
About Equip
Equip is a virtual eating disorder treatment program helping families recover from eating disorders at home. Equip's holistic, data-driven, gold-standard care program is delivered by a team of five care professionals, giving families confidence they're providing the best opportunity for progress and lasting recovery.