Is it an Eating Disorder?
Signs to look for
Below are some behaviors a parent or family member may notice in their loved one that could indicate an eating disorder. Someone with an eating disorder doesn't necessarily exhibit all of the signs below and the reverse is true as well. If you've observed several of the behaviors below and have concerns, we recommend a professional diagnosis.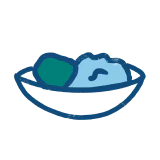 Around food
Starting a new diet including interest in "healthy," "clean," "low-carb" etc diets
Avoiding certain food groups for health/diet reasons or due to taste/texture preference
Avoiding situations that include eating in a group or an unnatural focus on what others eat
Inflexibility about what or when or how much to eat
Fixation on food's calorie content
Absence during family meals; visiting the bathroom or showering immediately after meals
New interest in cooking without eating the food
Secretive or ritualistic eating
Rigidity around certain ingredients, brands, food preparations, or utensils
A longer list of foods your child won't eat than your child will eat
Long history of "picky" eating that has gotten worse over time
Struggling to eat or eat enough food
Frequent stomach pain or other gastrointestinal complaints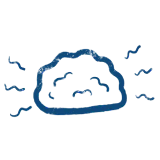 Mood
Flat affect or absence of emotion
Hyperactivity and restlessness
Increased rigidity or anxiety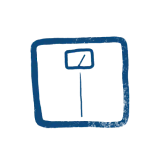 Around activity
Exercising intensely but without joy
Expressing or showing a need to exercise to compensate for eating
Driven exercise: exercising while sick or in bad weather conditions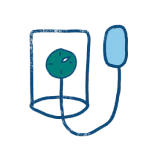 Medically
Failure to gain weight or height according to growth curve
Weight loss at any time during childhood or adolescence (even if starting at higher weight)
Fainting, weakness, dehydration
Injuries from overexercise
Requiring nutritional supplements to grow or treat nutritional deficiencies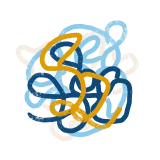 Thinking
A strong belief that one's body is too "large" (or "too" anything)
Self-criticism for eating or not exercising
Ongoing requests or desire for reassurance about physical appearance
Fear of "over-eating" or gaining weight from a particular meal
An inability to recognize that they may be ill (anosognosia)
Fears of choking, vomiting, pain, or getting ill after eating
Unfounded fears of allergic reaction from eating safe foods
Socially
Social withdrawal or disinterest
Concern that social peers are judgmental
Inability to describe emotions; becoming more childlike in some ways
If these questions are resonating and the behaviors sound familiar
we recommend a professional assessment by your medical provider or call us @ (855) 387-4378.
Speak with our team
5 million
Americans will develop an eating disorder this year
Increase in eating disorders
Eating disorders are up 70% since the start of the pandemic in kids as young as 7, affecting all genders, races, ethnicities, and socio-economic groups
Mortality rate of all mental illnesses
Eating disorders have the 2nd highest mortality rate of all mental illnesses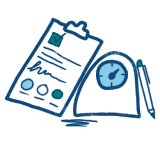 Early treatment is critical
Getting the right help as early as possible after ED behaviors start leads to lower likelihood of relapse and higher likelihood of complete recovery
Family is a superpower
Families don't cause eating disorders, but are critical in recovery
Sign up

for helpful
information and resources

I'd like to receive articles, videos and other informative resources