Lasting recovery starts with the first step.
Recovery is difficult enough—starting treatment shouldn't be another challenge. At Equip, we make our admissions process as quick and easy as possible.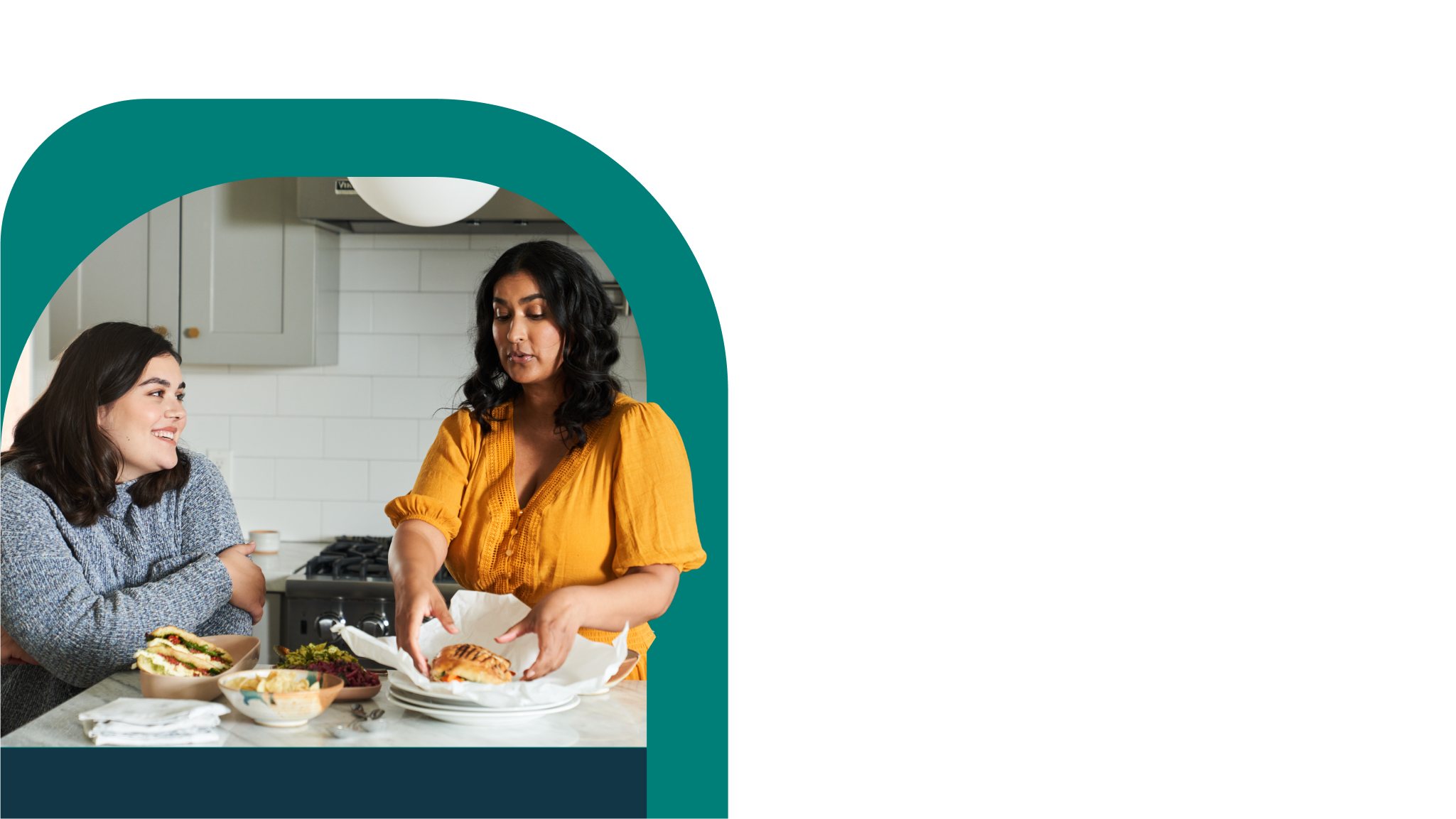 Getting started with Equip
Talk with our team
We'll walk you through the structure of the program and answer any questions you may have.
Submit insurance
We'll review your insurance information and confirm your coverage details.
Create Equip account
Your Equip account is where you'll connect with your admissions specialist and fill out any needed paperwork.
Meet with your PCP
To ensure that you or your loved one are medically ready for Equip treatment, we will work with your doctor to complete all necessary screenings and tests.
Begin treatment
We'll reach out to schedule your first Equip appointment and set you up with onboarding.
We are in-network with most insurance plans
Because treatment should be accessible.
What Equip treament looks like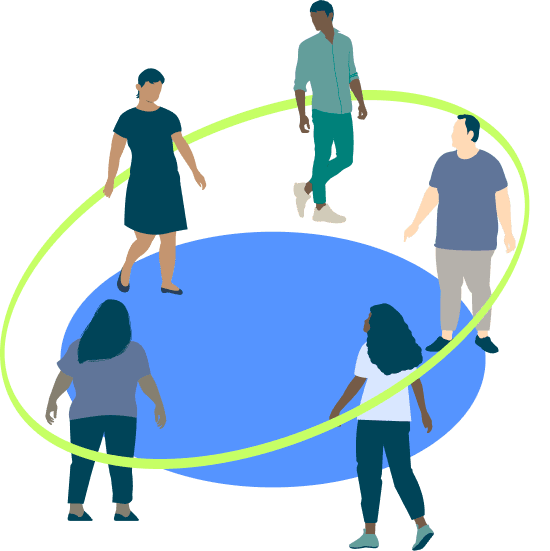 Multidisciplinary 5-person care team
You're supported by a 5-person care team that includes a therapist, dietitian, medical provider, and mentors who have made it to the other side of recovery.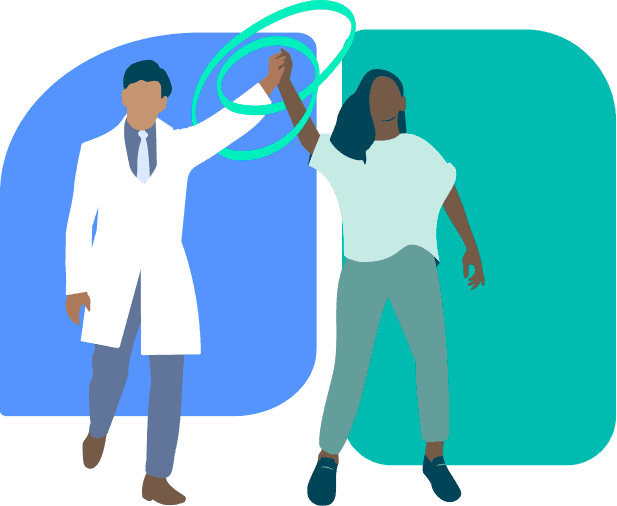 Virtual treatment— based on evidence
We take the leading eating disorder treatment modalities (CBT-E, DBT, FBT, and more) and bring them to you. Treatment fits into your life, not the other way around.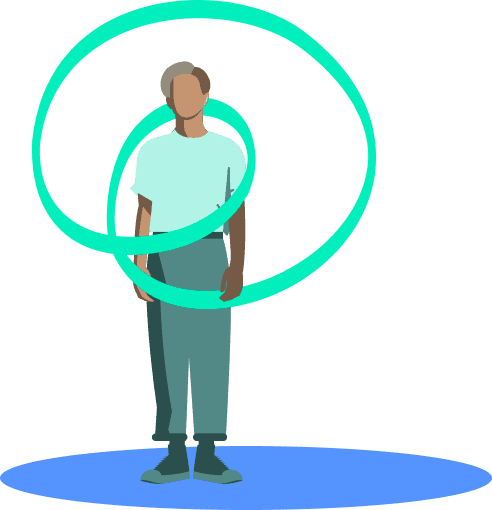 Support in the real world
We bring your village into the treatment process: family, chosen family, friends, mentors, colleagues. Whatever the configuration, we help each patient create a vast support network to catch them if they stumble. 
What families say about Equip
I feel like I can exhale for the first time since becoming aware of my daughter's ED and I am very grateful. Her road to recovery is paved with light!
-Father of 8th grader with bulimia
Eating disorder treatment is hard, but Equip made it so much easier. After about five or six months of treatment, I started to feel my life coming back to me. Equip saved my life.
-Mother of 20-year-old college student with anorexia
Equip has cut through the uncertainty that occurred when my child attended in-person treatment. There is little space for the eating disorder to hide when I'm by her side during sessions.
-Mom of 16-year-old with anorexia
Since I started at Equip, instead of picking myself apart, I have started to put myself together. Instead of looking for flaws, I try to just accept what I have been given, and practice gratitude for what I have.
- 21-year-old with bulimia nervosa
Frequently asked questions
We've answered the most frequently asked questions about our treatment so that you can feel informed and confident in your choice.
We tailor treatment to each patient using a variety of evidenced-based modalities, including: FBT, CBT-E and CBT-AR, DBT, ERP, and more. We also treat co-occurring conditions like mood disorders and anxiety when the time is right. During the admissions process, we'll gather a lot of background on what behaviors are currently present, and your therapist will have an in-depth session with you to outline what your treatment plan will look like.
On average, it takes about 2-3 weeks for people to finish our admissions process. Your admissions specialist will review your specific situation and coordinate your admissions date with you. 
While we believe that support from those around you is helpful in recovery, we don't require that you involve family or other supports. You can also start on your own, then work with your team to identify who might be a good support and determine the best way to involve them in treatment.
It makes sense that you want your loved one to be independent. But right now, they aren't—they are controlled by their eating disorder. At this point, the healthy people in their life are their best asset for recovery. That's why in the beginning, you will likely play a key part in your loved one's recovery. As they progress through treatment, they'll begin to gain freedom from their eating disorder, and can also begin to gain more independence on their recovery journey.
Our team will verify your insurance information before you start at Equip. If Equip is in-network with your insurance, you can expect your plan's copays or coinsurance. Throughout your time with Equip, our financial counselors are available to help with any questions or concerns related to your costs.  If Equip is not in-network with your insurance, we offer a private pay option. A financial counselor will work with you directly to review costs and options such as HSA/FSA eligibility.