Equip is on a mission to transform eating disorder treatment. We've reimagined eating disorder care with evidence-based treatment built by experts in the field and people who've been there.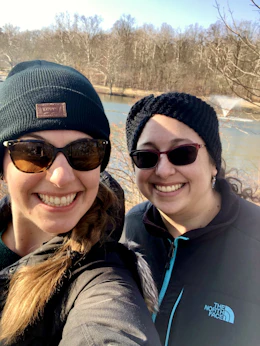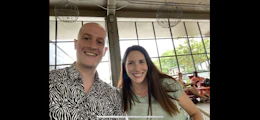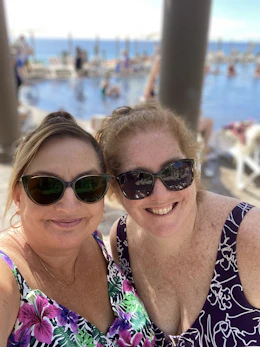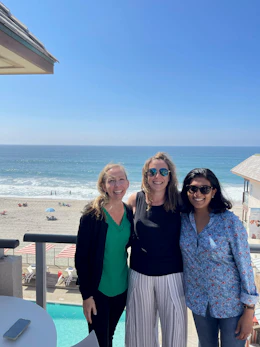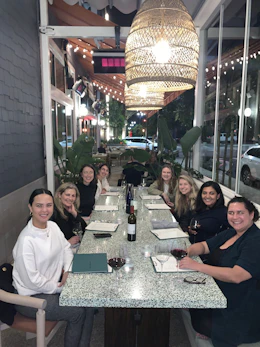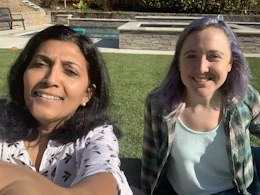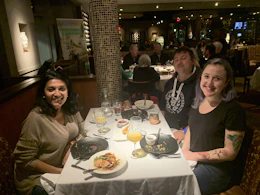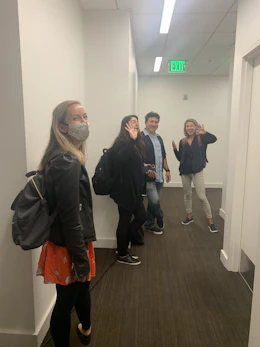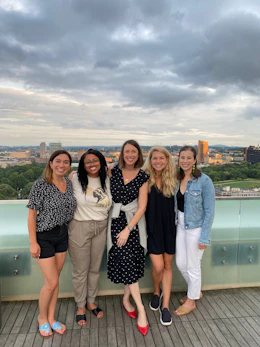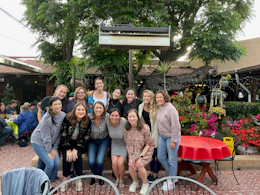 Regular
team meetups, virtual and IRL
Virtual bonding
(Paint & Sip, trivia, etc)
Start with curiosity
At Equip, we are insatiably curious. We enter every interaction with positive intent, the mindset that there are always ways to improve, and the willingness to find out how to get it done. We communicate from a place of "yes, and", celebrate conviction, and are constantly changing, evolving and improving.
Trust your village
We know our best work emerges from open and transparent feedback, asking for help when we need it, and leveraging the strengths of our teammates to move ideas forward. We value team goals over the individual: we know that we can go fast alone, but far together. We show up for each other, act with empathy, and bring our passion and commitment to work every day.
Own the impact
At Equip, we believe that recovery is possible for every patient which is why we constantly push ourselves out of our comfort zone to find solutions that will help patients heal. No job is too small, we are creative, and we are determined to move the needle. All of our decisions are informed and backed by solid data, and we demand accountability from ourselves in order to ensure the best possible outcomes.

Kim Packebush
Senior Product Manager
"It's amazing to work at a place where everyone so deeply cares about the mission, not to mention that mission is saving lives."

Zaynah Mahon
Lead Peer Mentor
"Equip is the first place I've worked where I feel like I can bring my whole self to work each day"

Lee Liang
Software Engineer
"Working at Equip is the dream job I never knew I wanted."

Ally Duvall
Program Manager
"I love that Equip creates a space for patients to get back to their authentic selves. I am so grateful to work somewhere where diverse lived experiences are not only valued, but centered in delivering treatment to families."

Kevin Dunn
Director, Family Mentorship
"I love working at Equip because we meet families 'where they are', and that very real, yet metaphorical location, is the starting point for our journey forward on the road to recovery."

Brittney Lauro, LCSW
Therapist
"Equip believes in the best of both worlds- evidenced based care and creativity! I feel right at home!"
Our benefits go beyond PTO to create balance, meaning, and the ability to recharge for our employees. Here are a few benefits you can expect:
Work in ways that work for you
Flexible PTO & work hours
Work from home – or close to it
Co-working space stipends
Comfortably WFH
Home office tech stipend
Take care of yourself and your most important people
12 weeks of paid parental leave, short term & long-term disability
Healthcare and more
Medical, Vision, Dental, HSA & FSA
We invest in you
401k program starting day 1
Open feedback in every direction
Regular coffee with co-founders and ongoing 360 feedback
Specifically for

Healthcare Providers
Paid for no-shows
No overhead
Student loan repayments
Supportive clinical community
Flexible hours
Our Commitment to Diversity, Equity, Inclusion and Belonging (DEIB)
At the heart of Equip's mission is a relentless dedication to making sure that everyone with an eating disorder has access to care that works. We know that Black, Indigenous, People of Color (BIPOC), disabled, lower income, fat folks and other marginalized communities are less likely to be accurately diagnosed, gain access to treatment, be included in research, and are less likely to recover. Without changing this reality, our company's vision is flatlined. It is vital that Equip is a safe and welcoming space for people across all identities. We show up every day to learn, adapt, and create a culture that confronts and challenges biases so that everyone can heal.
We have ways to go as a society, healthcare system, and within the walls of Equip. True change in diversity & inclusion starts with accountability:
of Equipsters identify as BIPOC
76% are female, 16% are male, 6% are agender, transgender, and/or non-binary, 34% are LGBTQIA+
have lived experience (personally or as a family member or care-giver) with an eating disorder
Sign up

for helpful
information and resources

I'd like to receive articles, videos and other informative resources