Equip helps families recover from eating disorders at home.
Equip's virtual, evidence-based care is provided by a dedicated five-person team that empowers families to help their loved one achieve lasting recovery.
Our mission
is to provide eating disorder treatment that works to everyone who needs it.
Who we are & why we do it
Founder story
In 2019, Kristina Saffran and Dr. Erin Parks founded Equip, with a dream of making sure that everyone had access to evidence-based treatment for eating disorders. But 2019 was hardly the beginning of their dream. Both founders were diagnosed with eating disorders as children and were fortunate to have parents who brought them to recovery using the techniques of Family Based Treatment (FBT). Kristina went on to become a philanthropic leader, founding Project HEAL, providing hundreds of thousands of dollars in eating disorder treatment grants to people without financial access. Erin got her doctorate in Clinical Psychology and had a career in academic medicine, delivering evidence-based treatment to patients with eating disorders from around the world. After spending a collective 20 years in the field, Kristina and Erin had heard from thousands of families that they needed help: getting diagnosed, finding multi-disciplinary specialists, affording treatment, and achieving and maintaining recovery. In 2019, Kristina and Erin built what families wanted and needed: Equip.
View article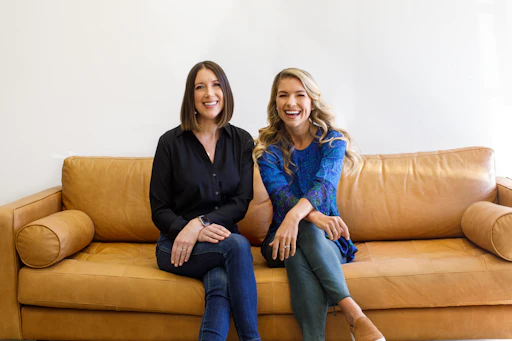 Executive Leadership

Clinical Leadership

Board of Directors

Advisors

Kristina Saffran
CEO + Co-founder

Erin Parks, PhD
Chief Clinical Officer, Chief Operating Officer & Co-Founder

Jennifer Derenne, MD
VP, Medical Care

Katherine Hill, MD
VP, Medical Affairs

Smita Nair
Chief Product & Technology Officer

Brooke Hammer
VP, Strategy

Cara Bohon, PhD
VP, Clinical Programs

Molly Menton, MA, MHA
VP, Clinical Operations

Owais Javed
VP, Product Data & Insights


Meaghen Greene
Chief Commercial Officer
Our providers come from a diverse background across ethnicities, genders, sexual orientation, socioeconomic status, abilities, and body sizes. They are trained by Equip, HAES-informed, and receive weekly supervision, working in unison to provide your family with comprehensive care.
Therapists

Medical Providers

Dietitians

Family Mentors

Peer Mentors

Tana Luo, PhD
Director, Therapy

Amber Schlitter, LCSW
Therapist

Brittany Ashmore, LMFT
Therapist

Brittney Lauro, LCSW
Therapist

Lainy Clark, LPC
Therapist

Sara Quint, AMFT
Therapist

Renee Sudol, LCSW
Therapist

Anna Haselmann, LCSW
Therapist

Stacy Rae Godoy, LMFT
Therapist

Carly Knauf, PsyD
Therapist

Alyssa Chimiklis, PhD
Therapist

Carise Rotach, LMFT
Therapist

Nicole Josephine Kline
Therapist





Jenna Zimmerman, LMSW
Therapist




Hannah Elizabeth Tarnow
Therapist







Victoria Parrilla-Koester
Therapist


Meredith Bergman
Therapist

Partners
Our Investors








In the
Press